port placement and chemo #1
let me just say... the port placement was somewhat of a breeze. the surgery didn't take long at all and i left the hospital feeling pretty good! danny and i had time for breakfast in between appointments at the cutest place sabrina's cafe in university city. we finished the afternoon with a pulmonary test and an echocardiogram. i soon realized the port placement was a "breeze" because of how numb the area was... as the night went on, it wasn't as fun. the redness and bruising was legit and i was of course panicking at the thought of infection.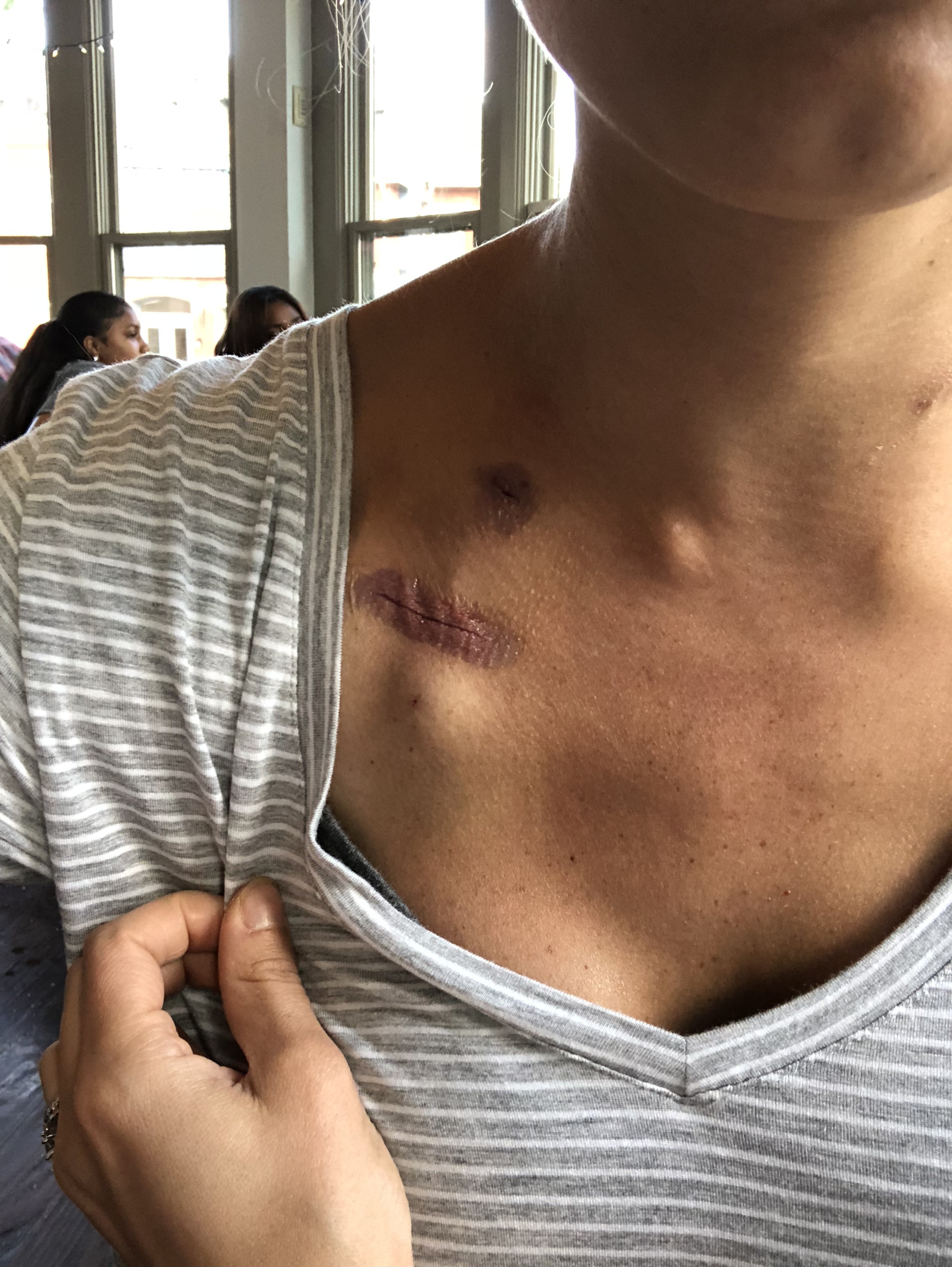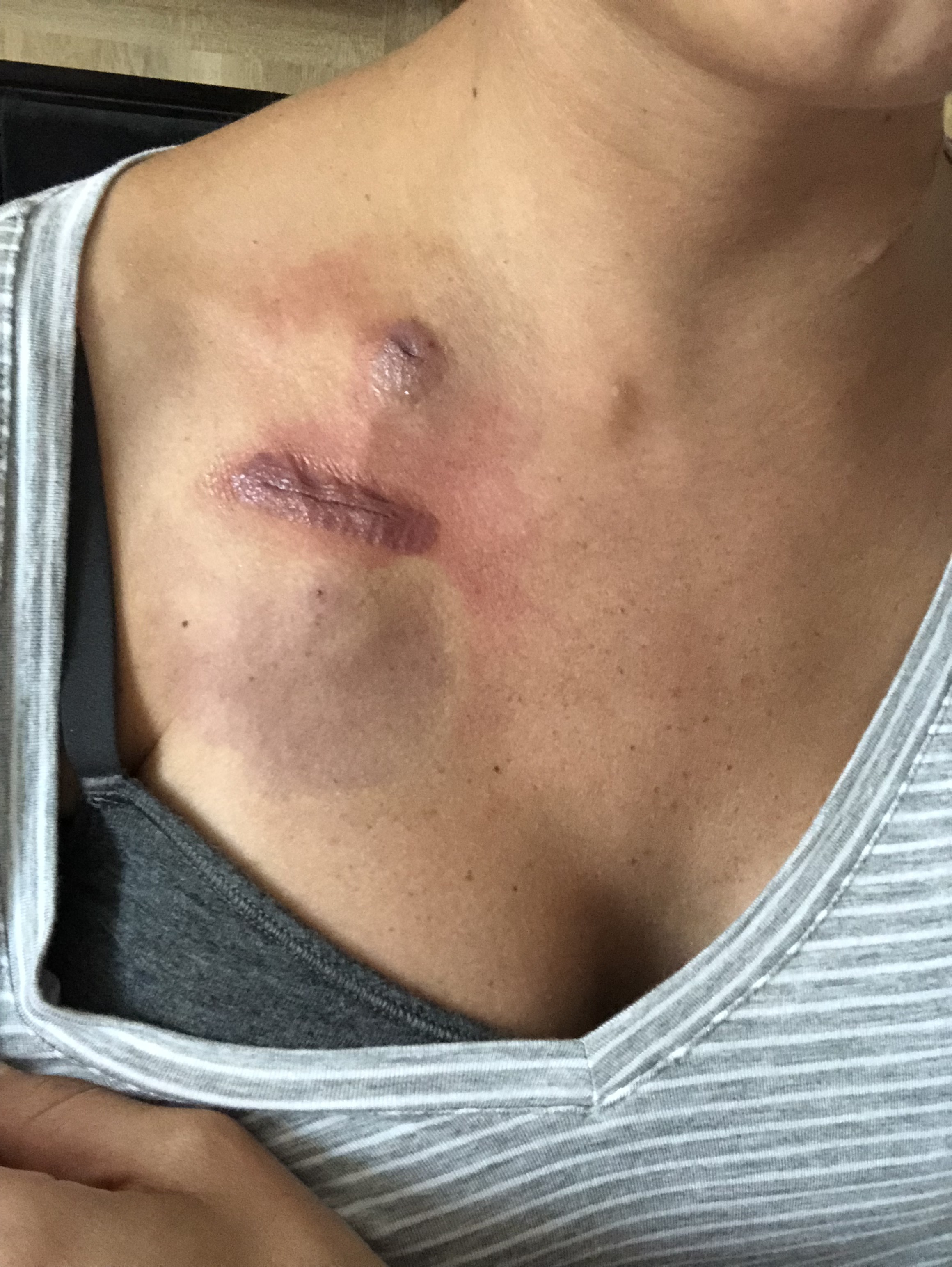 we spent the night in the city at my most favorite hotel, the sofitel. my sister "seesha" came by to visit... it was really nice just being able to relax and prepare for the stressful day ahead. oh and to avoid rush hour traffic driving home that day and right back the next morning was also a plus!!
ok so, july 6th.... my very first chemo treatment. to say i was nervous would be a complete understatement. as anxious as i was to get things rolling and begin to "get better" ... i felt so afraid of what was to come... fear of the unknown. being sick, losing my hair... you guys i spent almost an hour sobbing a couple nights prior as i combed my freshly washed hair after my shower... realizing soon i won't be able to do this... it's all so emotional. but there i was... sitting in my chemo chair in room #23 waiting for the nurse to come in and get it started.
remember when i said port placement was a breeze? well, accessing said port was a whooooooole different story. oh.my.god. .... it was one of the most painful parts of this process so far. the area was just so tender from the surgery the day before and being poked with a 1" needle was not ideal... but, i survived it and after some anti nausea meds, tylenol, benadryl... you name it, then chemo portion began.
ABVD.... my chemo cocktail. the "a" is red, that's the little devil that will cause me to lose my hair... but all for the greater good, right? right??!!
one thing i decided to take for my first treatment was ativan. it helps with anxiety but can make also make you really drowsy... that combined with the benadryl and chemo was lights out for me. i came home from that first treatment and slept for hours!!! ... i think i'll skip the ativan next time and deal with my anxiety the au naturel way. the good news is my doctor loaded me up with plenty of anti naseua medication, apparently enough to last me a few days so for that i am incredibly grateful.
it feels good to have my first session done.... and i cannot wait for the rest to be complete. i hope to feel as good as i do today, tomorrow but know that each day will come with it's own challenges and obstacles.
my babe bought the cutest awareness bracelets for all of us... violet for hodgkins lymphoma with the phrase "no one fights alone!" printed on them... very sweet and also very true. xo